LEGACY
Narrating the essence of mother nature, LEGACY is designed after the pattern inspired by Cipollino Marble an Italian stone.
.
This tile collection consists of 3 colours and it comes with MICROTEC technology that is practical when applied at areas that are prone to water accumulation, indoor areas such as the kitchen and bathroom and, outdoor areas such as the pool, garden, and car porch. It is also ideal for households with elderly and children making it a new realm in the tile revolution where only one surface can meet diverse needs.
ถ่ายทอดเรื่องราวของงานออกแบบจากแก่นแท้แห่งธรรมชาติ ด้วยแรงบันดาลใจจากหินอ่อน Cipollino จากแคว้น Tuscany ของประเทศอิตาลี
.
กระเบื้องพรีเมียมพอร์ซเลนซีรีย์
LEGACY
ทั้ง 3 สี (Silver Ash, Steel Grey และ Black Copper) มาพร้อมกับเทคโนโลยีการเคลือบผิวอันล้ำสมัยอย่าง MICROTEC ที่เหมาะสมทั้งต่อการใช้งานในบริเวณที่เปียกน้ำทั้งภายในอย่าง ห้องครัว และ ห้องน้ำ รวมถึงภายนอกอย่าง สระว่ายน้ำ, สวน และลานจอดรถ ตอบโจทย์การใช้งานภายในสำหรับผู้สูงอายุและเด็ก ขยายขอบเขตใหม่ๆในการปฏิวัติวงการกระเบื้องที่พื้นผิวชนิดเดียวจะสามารถตอบโจทย์ทุกความต้องการใช้งานที่หลากหลายในมิติต่างๆ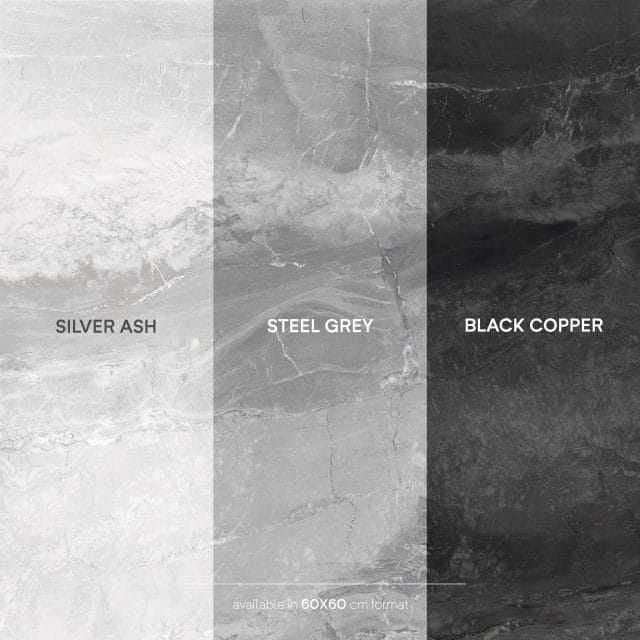 หรือ สามารถแวะเข้ามาชมสินค้าได้ที่ WDC Showroom ทั้ง 7 สาขา
สาขา CDC
สาขา นิมิตใหม่
สาขา บางนา
สาขา พัทยา
สาขา เชียงใหม่ (LIV365)
สาขา ภูเก็ต
สาขา หาดใหญ่
สาขา ขอนแก่น (coming soon)
สนใจสอบถามรายละเอียด ขอตัวอย่างผลิตภัณฑ์ หรือ ติดตามเทคนิคดีๆได้ที่ www.wdc2dev.magnetocloud.com หรือ Line OA : @wdc_Thailand